BTC Bank Welcomes Shelby Chadwick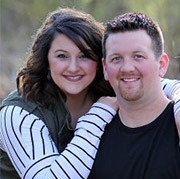 BTC Bank is pleased to welcome Shelby Chadwick, Loan Officer, to our BTC Bank family. She is an established, well-known home lender in the area and is excited to join our local BTC Bank Branch in Carrollton.
Shelby has a BS in Agriculture Business and a minor in Precision Agriculture from Northwest Missouri State University. Determined to provide her customers with the best possible lending services, Shelby continued her education by completing the Undergraduate, Graduate and Agriculture Schools for Missouri Lending. Shelby has since been in banking for nearly 10 years and now specializes in Mortgage Lending. Her diverse experience in personal, residential, commercial and agricultural lending will be a true asset to BTC Bank and our customers.
Shelby lives in Bosworth with her fiancé, Garrett Cauble, and enjoys sports and doing anything outdoors. She's actively involved in the Carrollton community and is currently a board member of the Chamber of Commerce and Lions Club.
Shelby brings a wealth of knowledge and experience in many different aspects of mortgage lending. She has hit the ground running to make sure the needs of the community are met promptly, and she will be an asset to our customers as BTC Bank continues to grow.
"There is nothing more satisfying than helping guide a customer to find a home they love and can afford, and celebrating their success," says Shelby.