Trenton, MO Location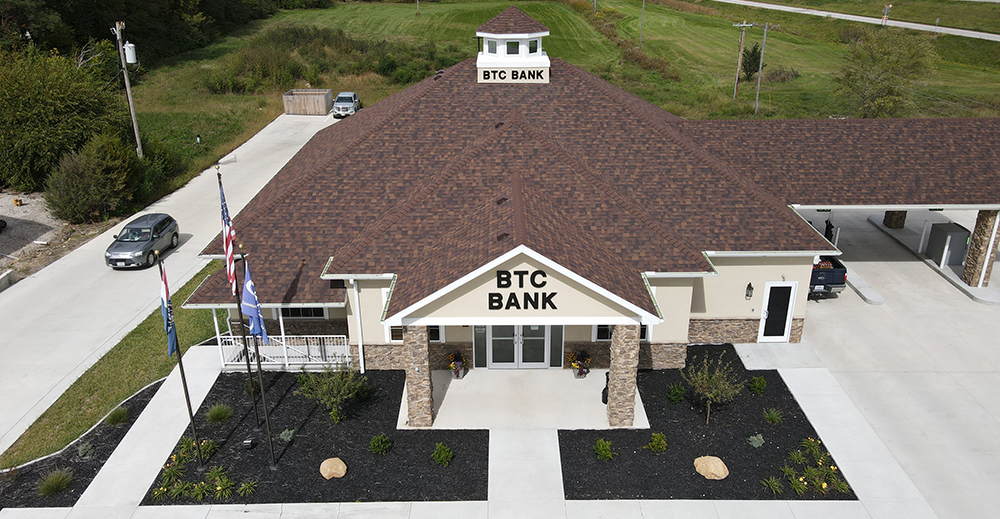 Address
1000 Oklahoma Avenue
Trenton, MO 64683
Phones
Lobby Hours
Mon-Fri: 8:30am-4:00pm
Sat: 8:00am-Noon
Drive-Thru Hours
Mon-Fri: 8:00am-5:00pm
Sat: 8:00am-Noon
Trenton Lenders
Tom Witten, Chief Lending Officer & SVP
Laura Kimble, Vice President
Chris Hoffman, Business Development Officer
Caleb Boyd, Junior Loan Officer
BTC Bank is already a big part of the Trenton community and we're proud to have a physical presence locally to allow more convenient banking for customers!
 
Our Trenton team includes former residents Laura Kimble and Tom Witten, each of which has over 30 years of professional experience in the banking industry.
 
BTC Bank is agriculturally minded, service oriented and driven to strengthen the communities it serves. BTC safeguards the assets of its customers by creating a strong financial base through sound loans, investments, and quality service.