Hardin, MO Location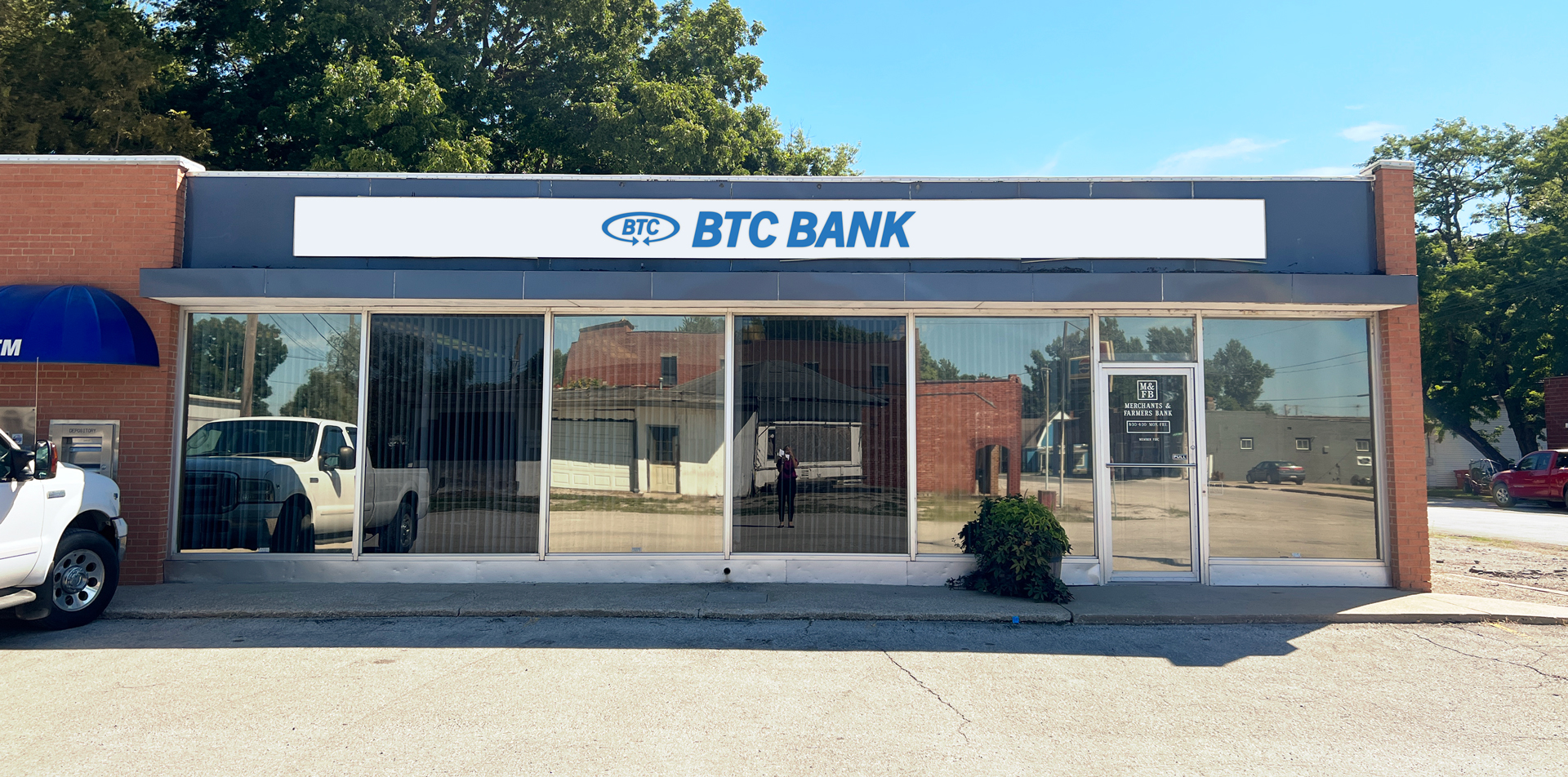 Address
301 NE 2nd Street
Hardin, MO 64035
Phones
Lobby Hours
Mon-Fri: 8:30am-4:30pm

Hardin Lenders
Rhonda Finley, Branch Manager & Loan Officer
Welcome to our BTC branch in the city of Hardin, MO. Acquired in 2022, we are proud to bring our long history of community banking to meet the financial needs of the people and businesses of this "close-knit farming community."
Banks in Hardin
If you're comparing banks in Hardin, MO, choose the one that prioritizes your community by reinvesting its money in local lending. BTC is an agriculturally and community minded bank that strives to bring you progressive banking products and services with the kind of hospitality you can only find in a small town. At our Hardin location, we are Bulldog Proud. Go Dawgs!
Finding BTC Bank in Hardin
When you visit our Hardin branch, you can expect a warm, friendly greeting and good old-fashioned customer service. Parking is available in front of the building and our entrance is wheelchair-accessible. We also have a walk-up ATM for your convenience.
Community Involvement
As a longtime community bank, we are service-oriented and driven to strengthen the communities we serve. The Hardin location sponsors the Hardin-Central Principal's Diners Club every year. We also support the Hardin-Central Backpack Program.
Contact us today!
When you're looking for a bank or lender in Hardin, MO, call or visit us today for help with all of your banking needs. We understand that our success depends on customer loyalty, so we work hard every day to provide friendly and professional service to everyone who walks through our doors.