Bank History
With 22 locations and more than $1 billion in assets,
BTC Bank has the financial strength to serve you.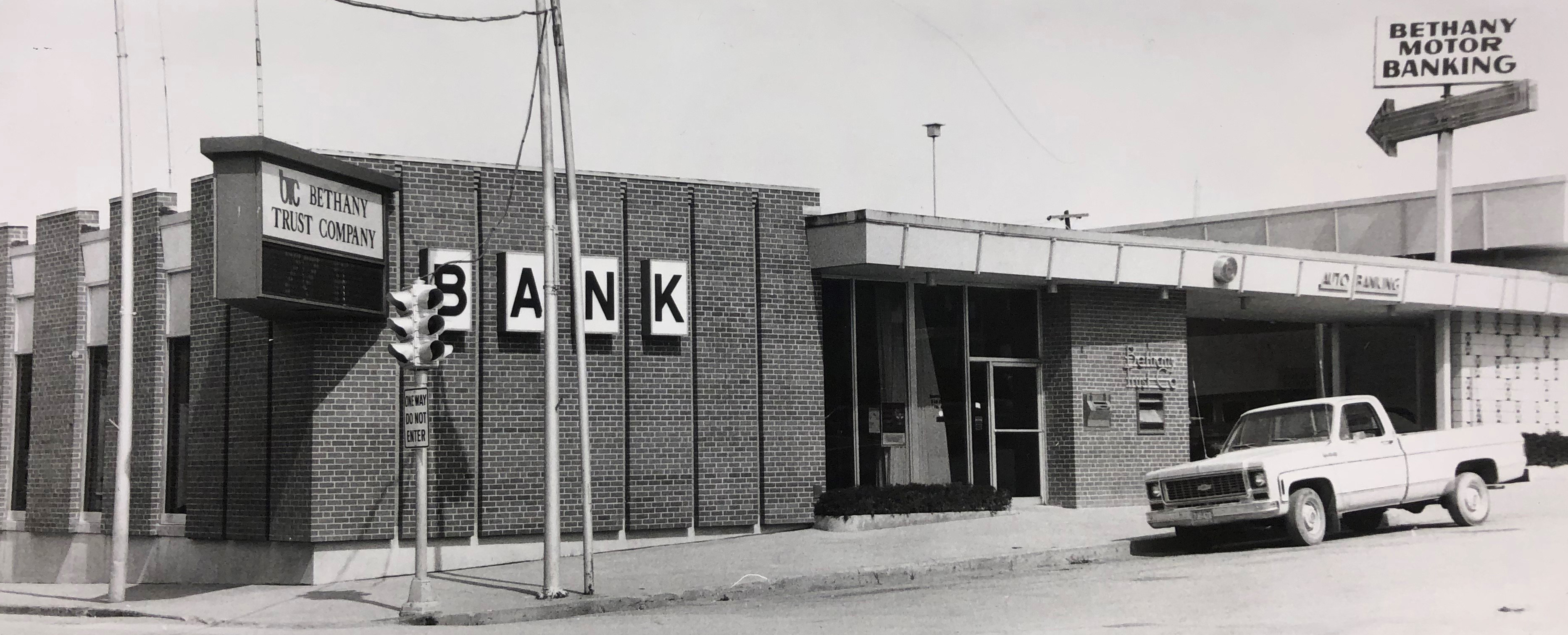 BTC Bank is a community bank founded on the traditional values of personal customer service and sound banking practices. BTC's continued tradition of serving our friends and neighbors with courteous, professional banking services maintains its standard of excellence today. We are agriculturally minded, service oriented and driven to strengthen the communities we serve. We safeguard the assets of our customers by creating a strong financial base through sound loans, investments and quality service.
The Bethany Trust Company was established on September 19th, 1919 in Bethany Missouri.
1919 - Law Offices of Barlow, Barlow and Kautz created a new corporation named Bethany Trust Company on September 19, 1919.
1920 - Opened doors on January 1 on the Southwest side of Bethany Square.
1965 - Demolished original bank and built the building that still stands there today, featuring the bank's first ever drive-up teller window.
1969 - Celebrated our 50th Anniversary with a daylong celebration, and reached a milestone of $10 million in assets.
1985 - Peggy Rhinehart, Bethany Trust Company's first female vice-president and interim CEO, created the Gold Key Account Club (known as the Banner Club today) for customers meeting certain age and account criteria.
1998 – BTC Bank acquired the Bank of Gallatin/First State Bank in New Hampton.

1999 – Celebrated our 80th anniversary in September, changed our name to BTC Bank, and opened a new facility in Albany.

2003 – Acquired the First Bank of Missouri in Pattonsburg.

2005 – Opened our second location in Bethany, with plans to later relocate our BTC Headquarters.

2007 – Completed construction and opened our Chillicothe BTC Bank Branch.

2008 – Closed our original Main Branch location and relocated our headquarters to 3606 Miller Street, Bethany. The city library was then moved into the bank's original location, where it still stands today. 

2009 - Installed a bridge over a water feature on our main campus in celebration of BTC's 90th Anniversary.
2011 – Expanded across state lines to open a full service BTC Bank Branch in Lamoni, Iowa.

2013 - Created BTC Area Youth Benefit Corp., a nonprofit organization, to support local children through volunteerism and donation, beyond what BTC Bank could do itself. 
2014 – Opened our seventh full service bank, located in Carrollton.

2015 – Completed construction and moved into our new permanent Carrollton location, and opened a BTC Bank loan office in Boonville.

2016 – Upgraded our Boonville loan office to a full service BTC Bank Branch.
2017 – BTC Bank opened our ninth full service branch, located in the Beaman, MO area.
2018 – Opened a temporary building for our tenth location in Trenton, Missouri. Construction began in Trenton and Boonville areas for brand new BTC Bank buildings to be completed in 2019.
2019 – BTC Bank celebrated it's 100th year in business and acquired The Bank of Fairport with locations in Maysville and Osborn, Missouri.  
2020 - In March, BTC Bank felt the first rumblings of the COVID-19 global pandemic's impact on its employees, customers and communities. For the first time ever, BTC lobbies were closed from March 19, 2020 to May 11, 2020. During this year, Banks were the forefront of economic relief, helping to process millions of Paycheck Protection Program (PPP) loans. Digital platforms and solutions were employed throughout the year to help serve the customers and communities in BTC Bank markets, while ensuring safety among all stakeholders. 

2021 - The year started off strong with BTC Bank assets at $655,728,400.00. BTC Bank opened a temporary building for our 13th location in Buffalo, Missouri on January 11, 2021. BTC Bank continues to embrace the new normal as "business as usual" with safety precautions, while the COVID-19 pandemic continues. As of March, BTC Bank has processed more than 1,025 PPP loans for small businesses and farmers.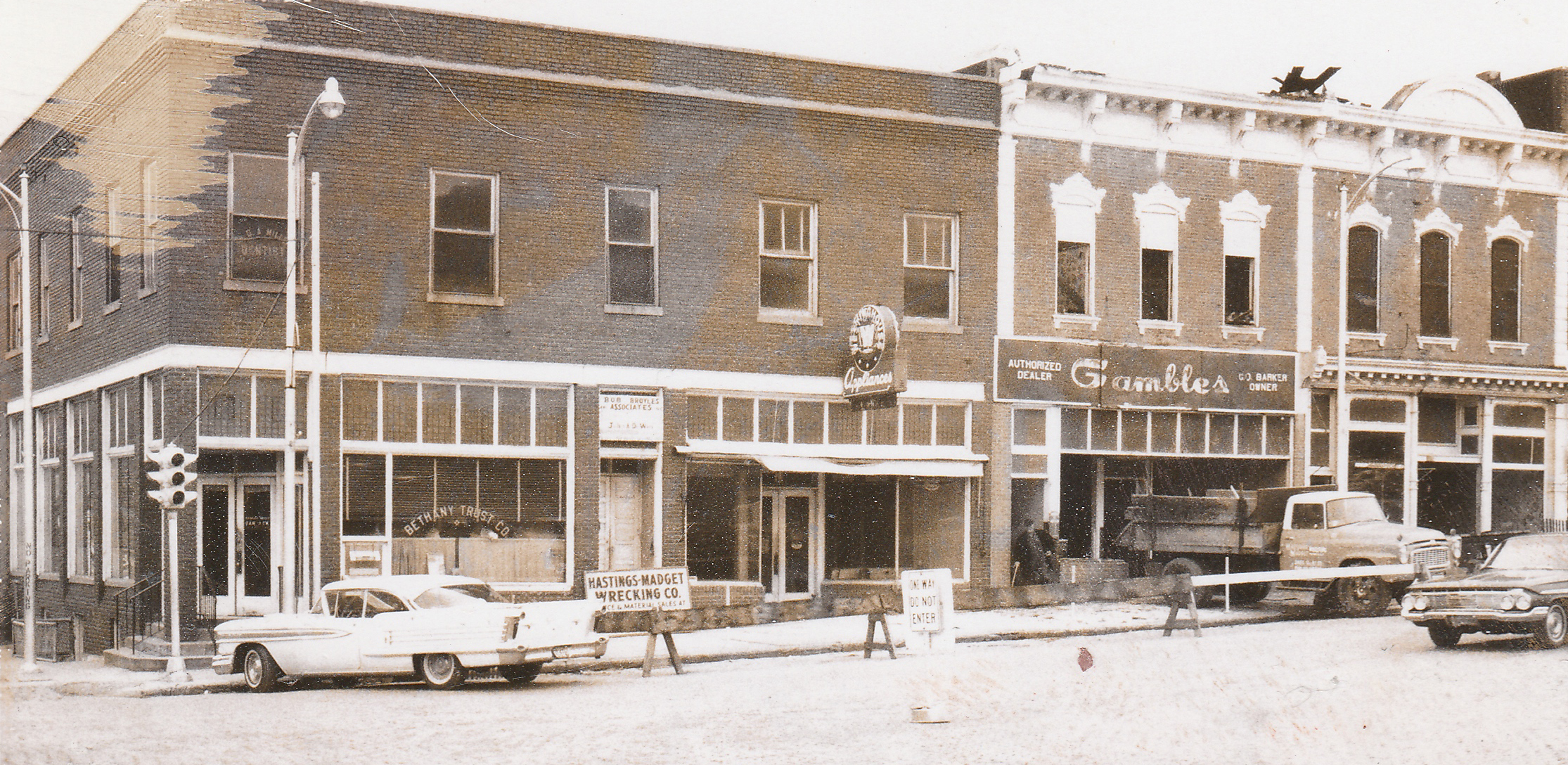 We know our success is a direct reflection of the continuously loyal customers in our local communities and we strive to provide progressive banking services without sacrificing hometown hospitality. The money you deposit with our bank is reinvested back into the communities we serve and provides many opportunities for our people. As the market demands, we hope to continue to grow and expand into agriculturally driven areas that have a need for Community Banking products and services. At BTC Bank, we really are proud to be
Community Minded… Just Like You.