BTC Area Youth Benefit Corp. and BTC Bank Donate to bring Retro Bill to Cooper County
Retro Bill, a motivational speaker from Hollywood, Calif., visited Cooper County schools November 14-17.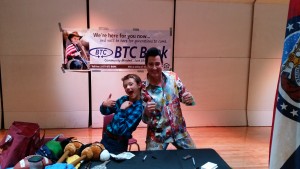 He stars in his own television show currently aired worldwide on the Trinity Broadcast Network and the Smile of a Child Network. Retro Bill has also provided voice-overs for numerous TV shows, commercials and cartoon programs — including SpongeBob SquarePants. He is the International D.A.R.E. Safety and Self-Esteem Buddy and the Host of America's National Kids Day.
He has spoken in schools in all 50 states and throughout the Provinces of Canada. He has been referred to in his 20 years of working with law enforcement and educators as a 'powerful and effective communicator and motivator for kids and adults alike,' according to a release.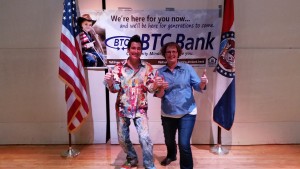 Being sponsored by Cooper County Sheriff's Office, BTC Area Youth Benefit Corp. and BTC Bank in Boonville, the free event provided lots of laughter while encouraging good citizenship and character for young and old alike.