Travis Schupp Joins BTC Bank as Market President & VP at Fayette Branch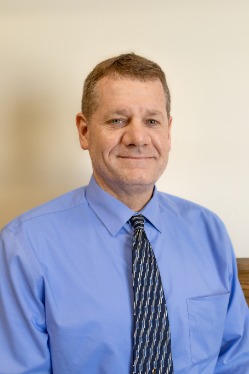 BTC Bank proudly welcomes Travis Schupp as the Market President & VP for our recently acquired Fayette branch. Travis will be responsible for developing new partnerships, overseeing loan practices, and maintaining existing portfolios while also growing that branch's book of business.

Travis is no stranger to rural Missouri living. After growing up in Pilot Grove and attending his school years there, Travis graduated Cum Laude from the University of Central Missouri, earning a bachelor's degree in Economics. Post-college, Travis pursued a career in banking and hasn't looked back. Over the last 24 years, Travis has grown an impressive network in Fayette and the surrounding areas, making him an ideal fit to expand our market there.
"I'm excited for Travis to have an opportunity to get back to Fayette and Howard County and reconnect with his former customers," said Doug Fish, BTC Bank President & CEO.
"Having known Travis for over 20 years and worked with him previously, I'm confident he is the right person to lead BTC Bank in Fayette."
Travis echoes Doug's eagerness, stating:
"I've grown to know and respect the truly good people in Howard County, and I'm thrilled to
return to those roots. Working with my current customer base again while building new
relationships as I promote BTC Bank in our communities will be a joy for me."
When he's not at work, you can find Travis enjoying time with his family or relaxing with a
fishing pole in hand.

About BTC Bank
BTC Bank is a community bank founded in 1919 based in Bethany, Missouri, with 22 additional
branch locations in Gallatin, Albany, Pattonsburg, Chillicothe, Carrollton, Boonville, Beaman,
Trenton, Maysville, Osborn, Buffalo, Cameron, Jamesport, Gilman City, Salisbury, Columbia,
Fayette, Hardin, and Oregon, Missouri as well as Lamoni, Iowa. BTC Bank is agriculturally
minded, service-oriented, and driven to strengthen the communities it serves. BTC safeguards
the assets of its customers by creating a strong financial base through sound loans,
investments, and quality service.