Tom Witten Returns to Trenton to Lead New BTC Bank Location
BTC Bank is excited to announce the addition of Tom Witten to the BTC Family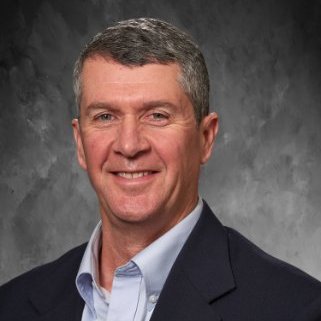 Tom, who is originally from Trenton, and his wife Cheryl will be relocating back to the North Central Missouri area. As the new Trenton Market President at BTC Bank, Tom will soon begin to establish the banks 10th branch location in Trenton, Missouri.
Tom has over 30 years of experience in the banking industry and building relationships with his customers. Spending the majority of those years in Trenton, Tom will be a significant asset for BTC Bank to hit the ground running in Trenton as a new community bank.
"Tom's experience has equipped him with a deep understanding of the banking industry as well as an impeccable knowledge of the Trenton community," says BTC Bank President and CEO, Doug Fish. "Trenton is a location that we've wanted to bring the bank to for years, and I'm happy to have Tom onboard to help make it happen."
Tom earned his BS in Agriculture Economics at University of Missouri and Graduate Banking Certification from Louisiana State University. He has served as a board member for the North Central Missouri College Foundation, Grundy County Industrial Development Council, Trenton City Council, Industrial Development Council and Trenton Rotary. Tom likes to golf and spend time with his family, including his three grown kids and grandchildren.
Tom has diverse experience in personal, residential, agricultural and commercial lending and has the proven ability to be a trusted, community-minded leader for Trenton and the surrounding areas.
"BTC Bank is a vital contributor to its local communities and I'm so proud to come back to my roots and bring this organization to my hometown," says Tom. "BTC has always been a part of the Trenton community for years, but with a physical branch present, it allows us to provide increased service, accessibility and convenience to current and future customers."