Dillon Bird to Lead BTC Bank in Maysville and Osborn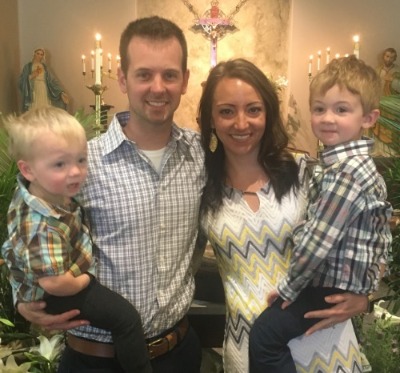 BTC Bank is proud to announce the appointment of Dillon Bird, Vice President at BTC Bank, as the Market Manager over its two newly acquired banks in Maysville and Osborn, Missouri. BTC Bank has recently received regulatory approval for the acquisition of The Bank of Fairport with the conversion of banking systems to take place May 20, 2019. 
Dillon has been a part of the BTC Bank family for almost nine years as Vice President and Loan Officer at the bank's main location in Bethany, Missouri. Before starting his banking career, he received a Bachelor of Science Degree in Agribusiness Management from the University of Missouri in Columbia.
"Dillon has done an excellent job at BTC Bank and has helped the bank grow exponentially over the years," said Doug Fish, BTC Bank President and CEO. "He is a strong leader with a passion for our communities and meeting the needs of all our bank customers. I have no doubt he'll be the asset we need to lead and grow our new locations in Maysville and Osborn."
As the new Market Manager, Dillon's ready to serve the area by assisting agricultural producers, local businesses and community members with their banking and lending needs. He will manage all previous Bank of Fairport banking professionals while helping maintain existing customer relationships and growing the Bank's customer base.
"I am very excited to get to know the people of these communities personally and help them thrive," says Dillon. "It will be great to provide new products and services to our customers – and to really be invested in the people, events and agricultural needs that matter to these communities."
Dillon and his wife Mandi are blessed with two boys, Dawson and Connor, and reside on their small farm near Gallatin. Mandi is the former Executive Director of the DeKalb County Farm Service Agency and has recently transferred to the same position for Daviess County. The family enjoys managing their cow-calf operation of registered Simmentals. 
Dillon shares that his focus is to continue with the good things that The Bank of Fairport has already put into place, as well as add other benefits they haven't been able to offer yet. "Offering the customers a mobile banking app, instant-issue and mascot debit cards, new Kasasa Free Checking and Cash Back accounts and directly supporting the communities and schools are all exciting new things BTC Bank will bring to the area."
About BTC Bank
BTC Bank is a community bank founded in 1919 that's based in Bethany, Missouri, with additional branch locations in Gallatin, Albany, Pattonsburg, Chillicothe, Carrollton, Boonville, Beaman, and Trenton, Missouri as well as Lamoni, Iowa. BTC Bank is agriculturally minded, service oriented and driven to strengthen the communities it serves. BTC safeguards the assets of its customers by creating a strong financial base through sound loans, investments and quality service. 
###