Curtis Carter Joins BTC Bank as Boonville Market President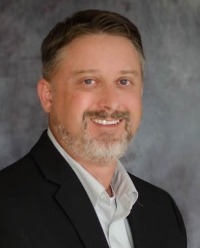 BTC Bank is pleased to announce the addition of Curtis Carter as Boonville Market President at its newly constructed Boonville location, which will open in early August at 2302 Main Street.
With nearly 30 years of banking experience, Curtis brings extensive lending knowledge to BTC Bank through leadership positions held with community banks in Boonville.
"Curtis is an experienced banker with an excellent track record," says BTC Bank President and CEO, Doug Fish. "His deep ties to the Boonville area are an invaluable asset, and his personal philosophy around serving customers is very much in tune with the community-minded, service-oriented and agriculture-based approach for which BTC Bank has been known since its founding a century ago."
Curtis earned his BS in Agriculture Business at University of Central Missouri and continued his education by completing the Graduate School of Banking Certification in Colorado. He currently serves as a board member for the Boonville Area Chamber of Commerce, is a member of the Cooper Masonic Lodge #36 and The Shriners, and is Chairman of the Pinnacle Regional Hospital Advisory Board. Curtis and his wife, Michelle, have three grown children and have resided in Boonville for 19 years.
Curtis has diverse experience in personal, residential, agricultural and commercial lending and has the proven ability to be a trusted, community-minded leader for Boonville and the surrounding areas. He joins a strong local team of bankers at BTC Bank as they move to a new location that will allow for more banking conveniences for customers with a drive-thru, night deposit drop box, ATM, safe deposit boxes, improved parking and extended hours.
"I'm very excited to join BTC Bank, an organization that has done a tremendous job of growing in Boonville these last four years at its humble store-front location on Main Street," says Curtis. "I look forward to leading this successful team and contributing to the growth of the bank and community as a whole."
---
About BTC Bank
BTC Bank is a community bank founded in 1919 that's based in Bethany, Missouri, with additional branch locations in Gallatin, Albany, Pattonsburg, Chillicothe, Carrollton, Boonville, Beaman, Trenton, Maysville and Osborn, Missouri as well as Lamoni, Iowa. BTC Bank is agriculturally minded, service oriented and driven to strengthen the communities it serves. BTC safeguards the assets of its customers by creating a strong financial base through sound loans, investments and quality service.