BTC Bank Employees Donate Over $20,000 to BTC AYBC during Fundraising Campaign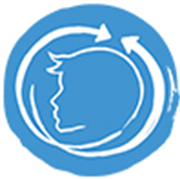 BTC Area Youth Benefit Corp. (BTC AYBC), a local non-profit organization of BTC Bank that focuses on supporting youth within the BTC Bank service area, recently hosted its first annual fundraising campaign – Funding Futures – and received outstanding participation from BTC employees and community members.

With an original goal of $10,000, the 134 BTC Bank employees more than doubled that, raising over $20,000 for BTC AYBC during the two month campaign, making the total amount raised from employees and external donors nearly $30,000.

"With the cancellation of all of our typical annual fundraisers, the pandemic was especially hard on us as a non-profit in 2020. Though we were still able to impact local youth throughout the year, we weren't sure how much longer we'd be able to continue that impact with dwindling funds," says BTC AYBC Coordinator, Ashley Woody. "When we came up with the idea to host this campaign, we never imagined the incredible response we would have from our fellow BTC Bank teammates; the support our non-profit received says so much about the team and morale here at BTC Bank."

Every BTC Bank employee made a contribution to the organization during the campaign.

"Even during such a unique year, [BTC employees] continue to make our communities a priority and I can't help but think that's exactly what sets BTC apart from the rest – it's one of the things that makes us all so proud to work here, with others who inspire generosity and small-town values," says Ashley Woody.
The raised funds will be used to help fund activities, experiences and programs that benefit youth within the BTC Bank service area. Learn more about BTC Area Youth Benefit Corp. or
apply for funding
.

About BTC AYBC
BTC Area Youth Benefit Corp. is a 501(c)(3) non-profit, founded in 2013 by BTC Bank to fulfill financial needs of youth and youth programs within the BTC Bank service area. All donations, sponsorships, volunteer activities and in-kind services are coordinated and aligned with our organizational values. All funding requests are reviewed with formal recommendation by the BTC AYBC seven-member board. Donations to the BTC AYBC may be tax deductible.