BTC Bank Employees Donate Over $30,000 to BTC AYBC during Fundraising Campaign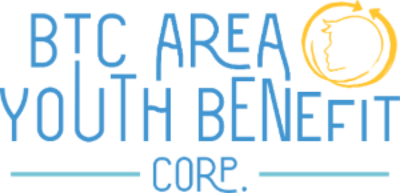 BTC Area Youth Benefit Corp. (BTC AYBC), a local non-profit organization of BTC Bank that focuses on supporting youth within the BTC Bank service area, recently hosted its 2nd Annual Funding Futures fundraising campaign, and received outstanding participation from BTC employees.
With an original goal of $20,000, the 165 BTC Bank employees well-surpassed that, raising over $30,000 for BTC AYBC during the month-long campaign.
"We had so much fun traveling to each BTC location during the campaign; seeing our fellow team members and their eagerness to participate makes me so proud to be part of this team. It's inspiring to see that even through BTC's continued growth, the comradery and dedication to making a difference in our communities' remains," says Coordinator, Ashley Woody.
BTC Bank acquired five new branches in 2021, expanding its service area and employee count, allowing the non-profit to make an even larger impact. "Breaking out into new communities is exciting for us. We are looking forward to connecting with more schools, programs and activities to benefit as many kids as we possibly can."
Following the campaign, four BTC Bank branches were awarded $2,000.00 each to donate to youth programs of their choice. Kids within the Albany, Boonville, Cameron and Jamesport communities will be affected by the non-profit's campaign incentive. The remaining raised funds will be used to help fund various activities, experiences and programs that benefit youth throughout the BTC Bank service area.
To learn more about BTC Area Youth Benefit Corp. or to apply for funding, visit our website.
---
About BTC AYBC
BTC Area Youth Benefit Corp. is a 501(c)(3) non-profit, founded in 2013 by BTC Bank to fulfill financial needs of youth and youth programs within the BTC Bank service area. All donations, sponsorships, volunteer activities and in-kind services are coordinated and aligned with our organizational values. All funding requests are reviewed with formal recommendation by the BTC AYBC seven-member board. Donations to the BTC AYBC may be tax deductible. Learn more on the BTC AYBC website.