BTC Digital Banking Suite Upgrade
Your Banking Experience Just Got Smoother.
Our BTC Digital Banking Suite will make your financial journey personal again.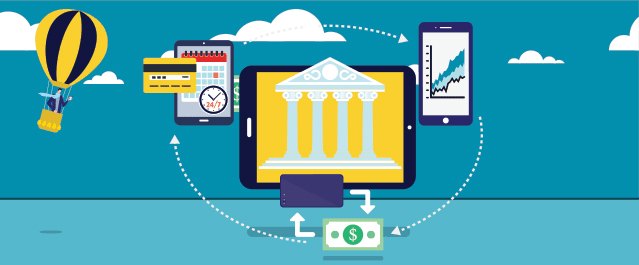 Your banking experience should be smooth, secure and the same on all your devices. That's why BTC Bank has upgraded your account to our BTC Digital Banking Suite — free of charge.
It's a seamless enhancement across platforms. So no matter where you are or what device you want to use, you can:
VIEW BALANCES AND TRANSACTIONS: Search your recent activity, filter by tags, even add an image or note to an entry.

TRANSFER FUNDS: Effortlessly initiate one-time, future date or repeating transfers, so you can pay your bills — and your friends.

DEPOSIT CHECKS: Skip the trip to the bank and simply snap a photo of any check you need deposited to your account.

GET ALERTS: Receive automatic alerts and push notifications to help you stay on top of your bills.

ASK FOR HELP: Have a digital conversation with support staff any time you need assistance.
And it's all in one convenient place. Whether you're on your laptop, smartphone or tablet, you can stay connected to your account.
Here's what you need to know before our BTC Digital Banking Suite upgrade:
Your username and password for online and mobile banking will stay the same. You'll need to log in with this information before you can use features like Touch ID or Face ID. If you don't remember your login credentials, give us a call.
When your upgrade is ready to go, our BTC Mobile Banking App will automatically ask you to download the new version.
If you use bill pay, your existing bill payments and payees will automatically copy to the new system.
Questions? Click here to see FAQs and a short video about what you can expect from our upgraded BTC Digital Banking Suite.