BTC Bank Receives Regulatory Approval for Merchants and Farmers Bank Acquisition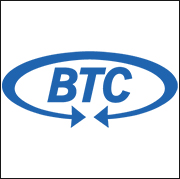 BTC Bank has received regulatory approval for the acquisitions of Merchants and Farmers Bank. The conversion of banking systems is to take place October 15, 2022.
Acquired locations include Salisbury, Fayette, Columbia and Hardin, Missouri. The approved acquisition will bring BTC Bank's total assets over $1 billion and full-service branches to 22 throughout North-Central Missouri and Southern Iowa.

---
About BTC Bank
BTC Bank is a community bank founded in 1919 that's based in Bethany, Missouri, with additional branch locations in Gallatin, Albany, Pattonsburg, Chillicothe, Carrollton, Boonville, Beaman, Trenton, Maysville, Osborn, Buffalo, Jamesport, Oregon, Gilman City and Cameron Missouri as well as Lamoni, Iowa. BTC Bank is agriculturally minded, service oriented and driven to strengthen the communities it serves. BTC safeguards the assets of its customers by creating a strong financial base through sound loans, investments and quality service. Member FDIC