Wendy Loges Joins BTC Bank as Business Development & Public Relations Officer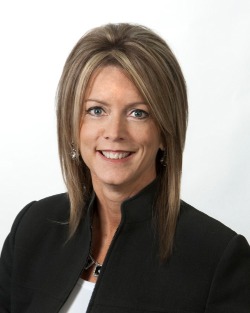 BTC Bank is proud to welcome Wendy Loges, Business Development & Public Relations Officer, to the BTC Bank Family. Wendy will be working alongside the bank's teams in its southern region, including Beaman (Sedalia), Buffalo, Boonville and Carrollton, managing existing customer relationships and growing the bank's customer base.
Wendy graduated from University of Central Missouri with a B.S. in Education and a M.S.E. in Administration. She began her career in the field of Education where she was a teacher, school district administrator, and a supervisor for the Missouri Department of Elementary and Secondary Education. In 2011, she accepted a position with the Missouri State Fair Foundation, where she grew the organization and developed resources for the State Fair for the past 11 years. With years of education and agriculture experience and many hours of community involvement, Wendy brings a wealth of knowledge and expertise to her new role at BTC Bank.
"We are very excited with the addition of Wendy to our banking team," said Doug Fish, BTC Bank President & CEO. "She brings deep community connections and a passion for agriculture and customer service that will benefit our customers and communities greatly."
Wendy lives on a farm in Central Missouri with her husband, Doug and son, Rayne. Her passions include agriculture, education and rural community development. Her strong roots in the region have helped prepare her for a new chapter at BTC Bank.
"BTC Bank offered me an opportunity to put my passion for agriculture, education, and rural development to work in a new and challenging way," says Wendy. "After much soul searching and research about who and what BTC Bank is, it became clear that our core values are the same. BTC Bank is the second largest agriculture lending bank in Missouri, has a 501(c)(3) charitable foundation supporting the youth who live and learn in our service areas and is community minded, just like me."
About BTC Bank
BTC Bank is a community bank founded in 1919 that's based in Bethany, Missouri, with 18 additional branch locations in Gallatin, Albany, Pattonsburg, Chillicothe, Carrollton, Boonville, Beaman, Trenton, Maysville, Osborn, Buffalo, Cameron, Jamesport, Gilman City and Oregon, Missouri as well as Lamoni, Iowa. BTC Bank is agriculturally minded, service oriented and driven to strengthen the communities it serves. BTC safeguards the assets of its customers by creating a strong financial base through sound loans, investments and quality service.