BTC Bank to Construct New Permanent Full Service Bank in Buffalo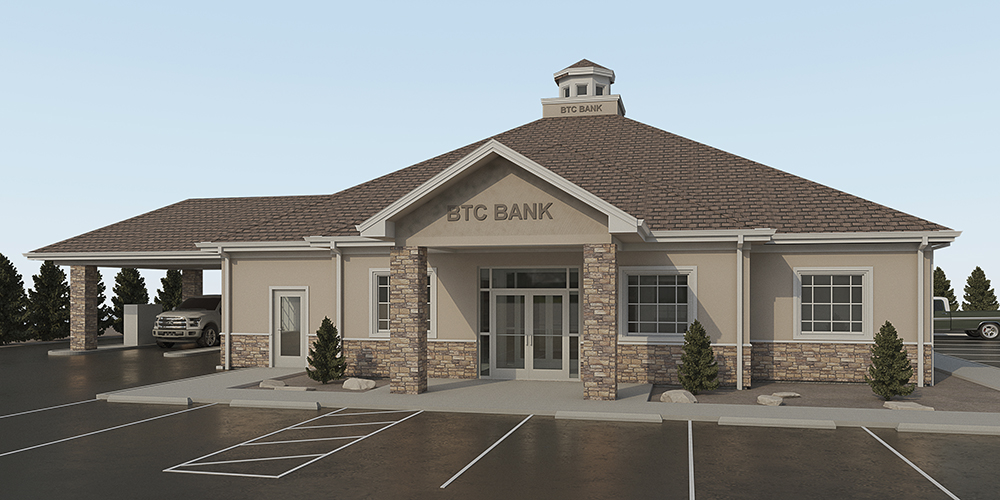 Out with the old, in with the new. BTC Bank recently demolished the former flea market building located next to its temporary modular bank at 1505 South Ash Street in Buffalo, Missouri, to make room for a new brick and mortar BTC Bank building.
BTC Bank opened its temporary modular full service bank in January 2021 and will remain open until the new permanent building is completed. Construction for the new building will begin this Spring with completion planned for the Fall.
The new BTC Bank building will mirror the design of most of its other 17 locations, complete with the signature BTC cupula on top. The building will allow for more banking conveniences and privacy for customers with a drive-thru, night deposit drop box, ITM and ATM, safe deposit boxes, and improved parking, while providing more space for additional local banking professionals.
BTC Bank is currently looking for highly motivated individuals to join the Buffalo Team. Current openings include a full-time Vice President & Loan Officer position, with competitive compensation and benefits package.
For more information about BTC Bank in Buffalo or to apply for a career opportunity, visit www.btcbank.bank or call 417-345-2113.
---
About BTC Bank
BTC Bank is a community bank founded in 1919 that's based in Bethany, Missouri, with additional branch locations in Gallatin, Albany, Pattonsburg, Chillicothe, Carrollton, Boonville, Beaman, Trenton, Maysville, Osborn, Buffalo, Cameron, Jamesport, Gilman City and Oregon, Missouri as well as Lamoni, Iowa. BTC Bank is agriculturally minded, service oriented and driven to strengthen the communities it serves. BTC safeguards the assets of its customers by creating a strong financial base through sound loans, investments and quality service. Member FDIC